Supporting conservation with every purchase
It is our promise to give back with every purchase made. Working together with Amara Conservation enables us to create beautiful and sustainable clothing whilst supporting the conservation of elephants and other endangered wildlife in their habitat.
Who is Amara Conservation?
Amara Conservation was founded by Lori Bergemann in 2001 and is a registered charity in the USA and UK. Dedicated to the protection of elephants and other wildlife in Tsavo, Amara's sole objective is to ensure elephants and humans continue to coexist peacefully in the world.

Lori understood that no number of weapons or combative methods would ever be fully effective against the ongoing poaching and destruction in Africa. She focused instead, on education.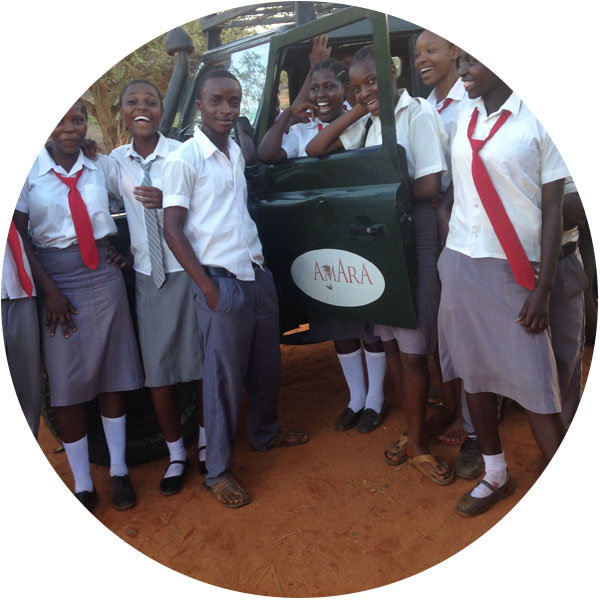 Kenya's first mobile film unit
Amara travels all over Kenya, showing informative and engaging films about conservation and wildlife to adults and children. Working together with other organizations, Amara strives to educate local communities about the negative impact that poaching, use of snares and deforestation has on the land, the people and the wildlife.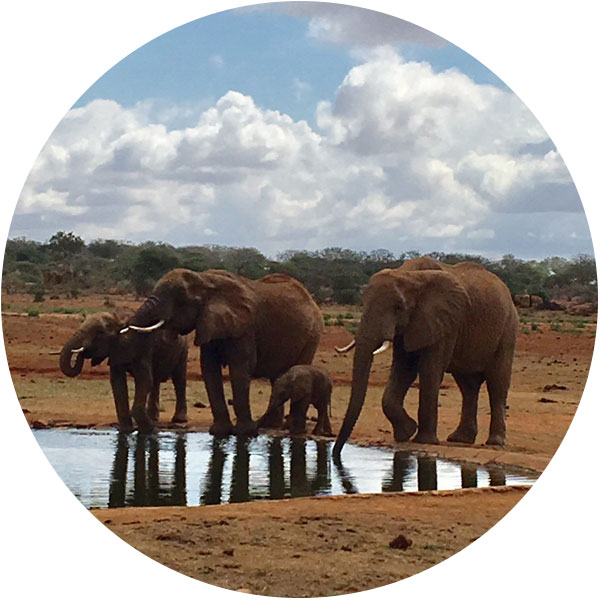 Amara develops designated protected areas for wildlife. This prevents the encroachment of animals on to community land and reduces the incidence of both human and wildlife fatalities.
Through the power of education, Amara inspires individuals to adopt sustainable behaviors and equip them with the tools necessary to develop sustainable livelihoods.
$20
enough fuel for a 120km trip, enabling many communities to be reached
$40
one teacher in the field for a day, enabling the education of more than 1000 students.
$50
50 indigenous tree seedlings that can be planted to combat deforestation.
$100
enough fuel for a vehicle for one week, enabling more than 5200 people to be reached with film showings and conservation open forums
Learn more about Amara here: